Jadon Sancho will face no further action over his anti-racism gesture during Borussia Dortmund's win over Paderborn at the weekend.
Sancho unveiled a 'Justice for George Floyd' T-shirt after scoring in the game, a gesture for which he received a booking.
Sancho was one of a number of players to display statements of solidarity with Floyd, who died while being restrained by police in Minnesota.
In a statement the Bundesliga confirmed it would take "no proceedings" against the players concerned, "because of their solidarity and anti-racism statements in the case of the late American George Floyd."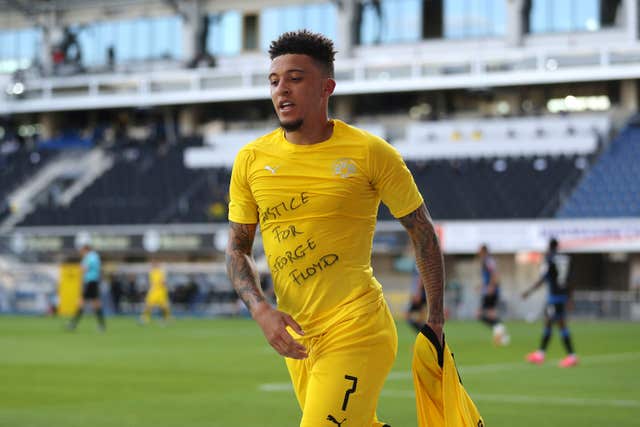 The statement added: "The panel also intends to maintain this line in the event of renewed anti-racism campaigns to mark the violent death of George Floyd on the coming match days."
The DFB's response mirrors that of FIFA president Gianni Infantino, who said this week that players deserve "applause, and not a punishment" for their anti-racism displays.
A number of Premier League clubs have collectively taken a knee this week prior to resuming training, as a way of showing support for the Black Lives Matter movement.
DFB president Fritz Keller said: "I expressly welcome the far-sighted decision of the DFB control committee and am very happy about it.
"The DFB is firmly against all forms of racism, discrimination and violence and stands for tolerance, openness and diversity – values ​​that also in the DFB statutes. So the actions of the players have our respect and understanding."
The other players concerned were Sancho's Dortmund team-mate Achraf Hakimi, Schalke's Weston McKennie, and Marcus Thuram of Borussia Monchengladbach.
Inter Milan striker Romelu Lukaku, who was the subject of racist abuse in a Serie A game last year, took to social media to voice an anti-racism message.
The Belgian tweeted: "Dear black women. I adore you! Thank you for holding it down for us through all the madness you have to go through. Thank you for being supportive while our backs are against the wall.. You are our backbone and I appreciate every single one of you.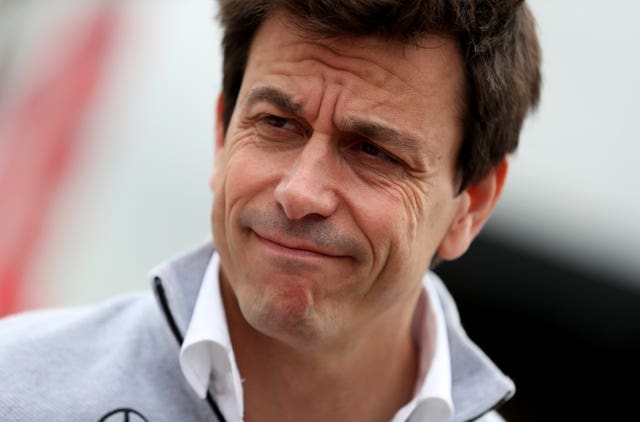 "Dear black men i salute you! Many people trying to take us down but we still stand tall.. from birth we're with our backs against the wall but some of us make it. It's time unify and prepare the younger generation and tell them they can be great!! Keep marching peacefully and keep spraying the message.
"Black lives matter. F*** racism."
Mercedes chief Toto Wolff has backed Lewis Hamilton for speaking out about Formula One's relative silence in relation to issues of racism.
Hamilton issued a strongly-worded Instagram post over the weekend, in which he implored fellow drivers to use their platforms to speak out – a challenge some have subsequently met.
Wolff said: "I think it's good that Lewis as a sporting superstar is the one up front with it in a sport which is very much dominated by white males.
"I think all of us have the power to make a change and sometimes it needs events like the one that happened a few days ago to trigger a massive wave of support for any minority.
"We as a team encourage diversity – we choose our people purely on performance, not culture, not religion, not skin colour. Every one of us must be part of the movement to stop these kind of things happening."
Snooker player Alfie Burden took a knee to show his support for the Black Lives Matter movement prior to the start of his Championship League match against Ryan Day.
The world number 78 said it was "very important" to make the gesture, adding: "This was a platform. I stand behind the fight against racism. It's a disgraceful thing."